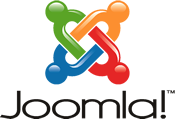 Why should I use a CMS?
When you start to create websites for information spreading or marketing purposes, one of the easiest and -probably- the best way to do it, is by using a Content Management System (CMS).
Why? Well, let me tell you some points about it:
SEO Friendly URLs
Modular and extensible
Easy user and group administration
Permission (privilegies) system
Template/theming support
Wizards based installation and upgrade
Minimal server requirements
Admin panel with multiple language support
Content hierarchy with unlimited depth and size
Components/modules for file managing with upload capabilities
Forums support (usually a huge community behind the scenes)
How can I start?
Well, of course the official documentation helps a lot, but… sometimes is not as useful as we wanted at the beginning… so, here you have some videos about Joomla! I hope you find them a good starting point.
Video 1
During this video you are going to learn what is Joomla! when and why you should use a CMS. This course is focused on explain the necessary concepts about how Joomla! works, limitations and advantages, you don't need to know how to program to take this course, the only thing you need is a little time.
This is a video with Joomla! 2.5 version stuff, Joomla! 3 videos are coming