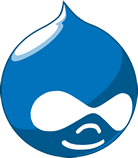 Drupal is becoming in one of the most used Content Management Systems (CMS) all over the world, because it is a really robust and secure platform for creating contents and publishing to the web.
So, we decided to start teaching this kind of courses in our new e-learning platform: http://webtraining.mx/. These videos were created by Manuel Encarnación and I to all the web-development community.
BTW, you can download all the source code for the practices in our github account: https://github.com/webtrainingmx
It doesn't matter if you are an expert in other platforms like JavaEE, .NET, etc. you could love this CMS if you start using it. So, here is the first part of this course, hope you enjoy it!
This is a video with Drupal 7, since version 8 is still in development.