Having a vision about what the world may become is easy. Executing that vision while you are working on building a great company and being an outstanding professional is really hard.
Today, one of the professional I admire the most is retiring. Yes, you are the one Cody Burleson. I know you are retiring to become a full-time writer (and I am really looking forward to reading what you will create).
I am always going to remember our talks regarding what is the next web, what standard we would follow, what may be our future as humanity, what quantum computing will bring to us as human beings. How everything we do is connected, how our actions are linked (yes, linked :D)… I needed to say it.
One hour talking to you was like having one whole month of listening conferences and Youtube videos regarding sciences, creativity and interesting things that I didn't usually know about.
I am always going to remember that dinner we had as a team in Salt Lake City talking about linked data, semantic stuff, the need for a better way to spend our lives.
I will leave this gif image from the Angular Conference, I think it shows the passion you always have to explain difficult things in an easy way!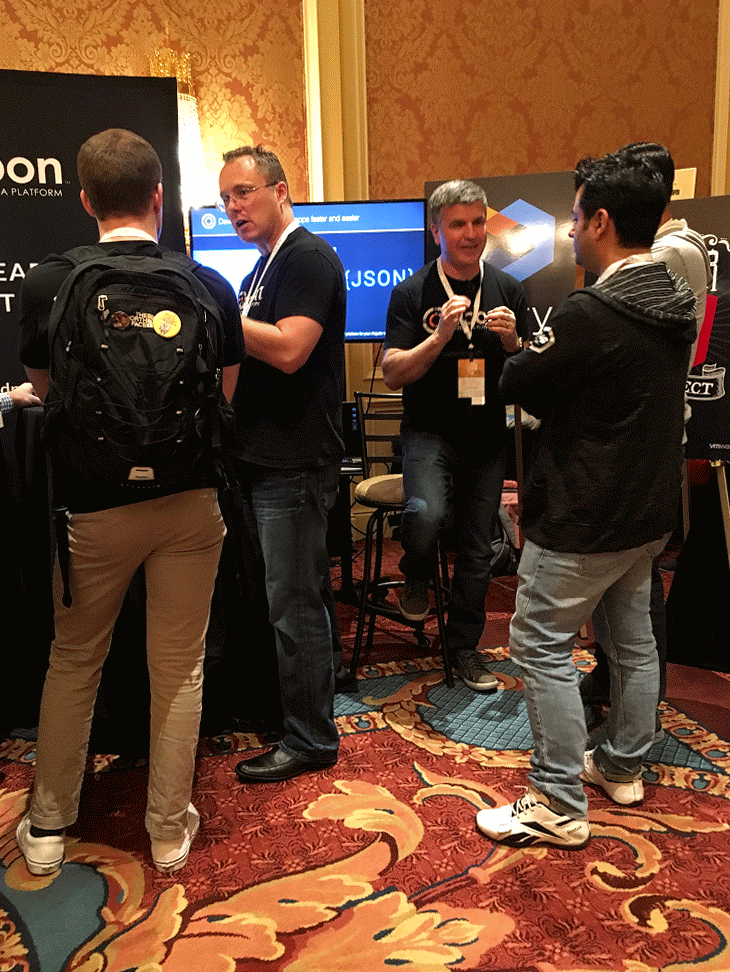 It was an honor to contribute just a bit in which your maximum gift to the world in terms of creation is so far: Carbon LDP.
It was a pleasure to have worked with you in challenging and very stressful projects. And even if I wanted to work side-by-side with you more time, I know you are seeking for something even bigger, a legacy for who enjoys reading and never stop learning.
In Mexico we use to say:
Esta no es una despedida sino un hasta pronto, nos vemos pronto Cody.
See you soon, or should I say "Read you soon"?
Enjoy your family, your time and your new home!!!
I really hope I can visit you some day and just talk about… well… just talk about what you will be doing by then!
—
Alex Arriaga